Sports Photo Automation Tutorials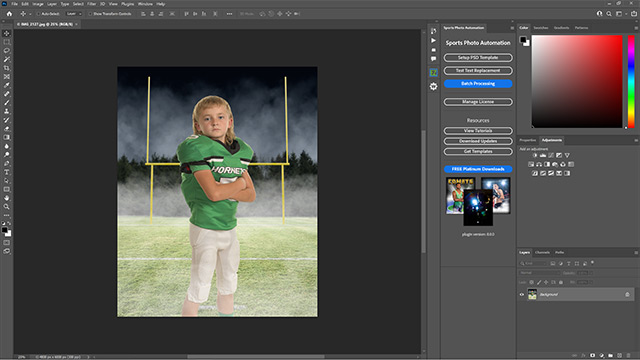 Getting Started
This tutorial is a the first tutorial for how to start building composites with SPA.
View Tutorials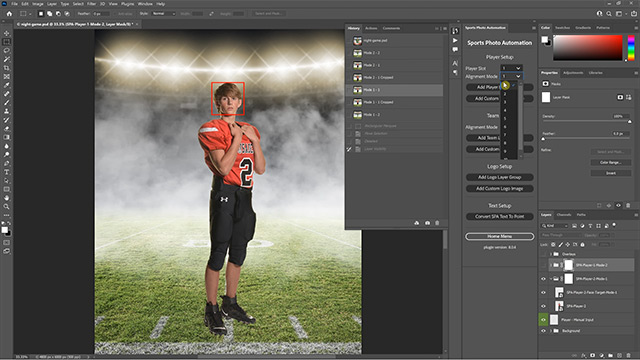 Image Alignment Mode
This tutorial discusses how the different auto alignment modes work for both teams and individuals.
View Tutorials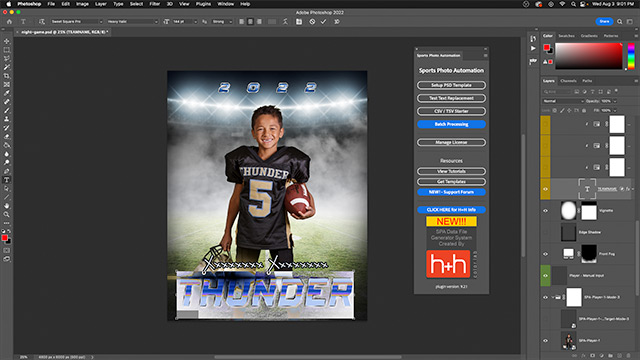 PSD Text Layer Setup
This tutorial discusses how to set up text layers inyour PSD files to work with SPA auto text replacement and resizing.
View Tutorials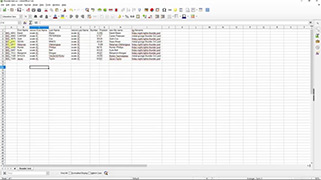 CSV File Setup
This shows how to setup CSV files for auto text replacement, auto text scaling, file name override, background file override, etc.
View Tutorials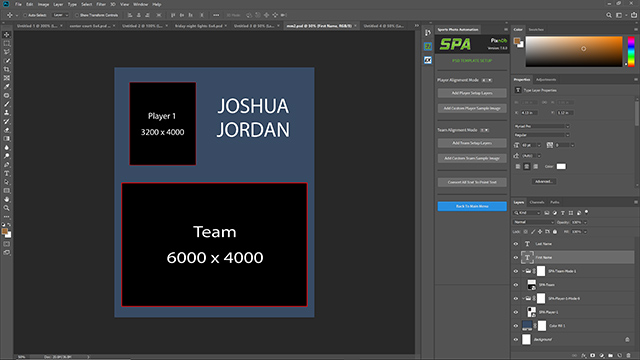 Memory Mate Setup and Processing
Note: A New SPA 8 tutorial for this is coming soon. However, this tutorial can still be used and adapted for SPA 8.
This shows you the basics for how to set up the memory mates workflow. This same workflow works for any layout with either cutout images or standard non-cutout images.
View Tutorials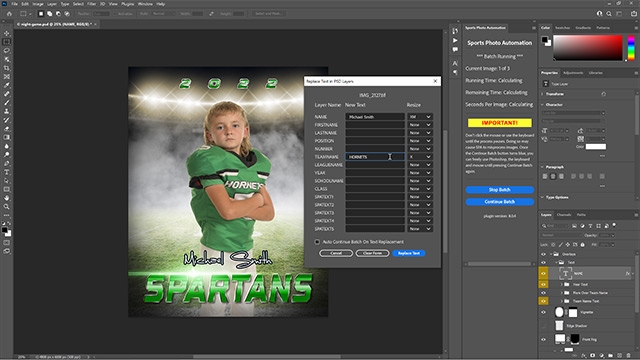 Pause Steps For Editing
SPA includes multiple ways to pause the batch for editing the image with the ability to continue the batch after the editing is completed.
View Tutorials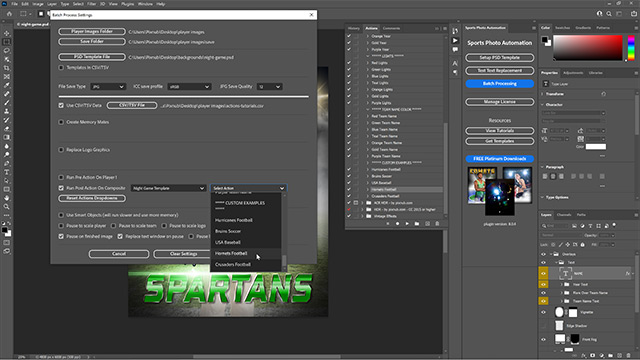 Running Photoshop Actions
You can customize the batch processing by having SPA run your own Photoshop actions. This can be done from the batch process settings or form a CSV file.
View Tutorials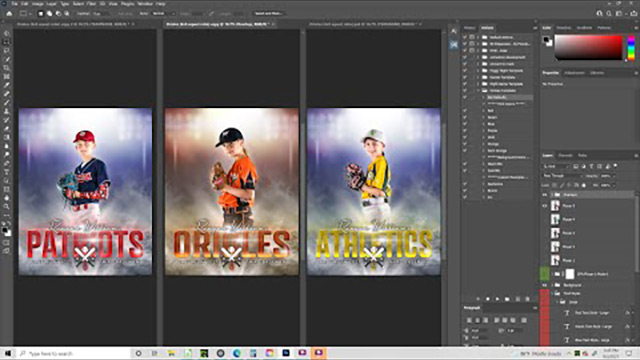 Dynamic PSD Templates Setup
You can set up your PSD templates with Photoshop action that can quickly changes the color or graphics with 1 click. The actions can also be ran by SPA during automation.
View Tutorials
"Off Label" Use Case Examples
You can use the Sports Photo Automation plugins non-sports use cases too. There are many different automation workflows that it is very helpful for.
View Tutorials