About Sports Photo Automation
The Sports Photo Automation plugin is a batch processing system to automation the creation of sports compositions. It can automate individual images, multi pose designs, or memory mates. It runs with extracted images or non-extracted "drop-in" style images.
---
Automatic Text Replacement and Scaling
Sports Photo Automation 2 has the options to automatically replace text and scale text. You can choose to just replace or to replace and scale. This is a huge time saver! One of the biggest issues with automating is how to handle with different name sizes. Now, with the new CSV data import option, this can all be done automatically.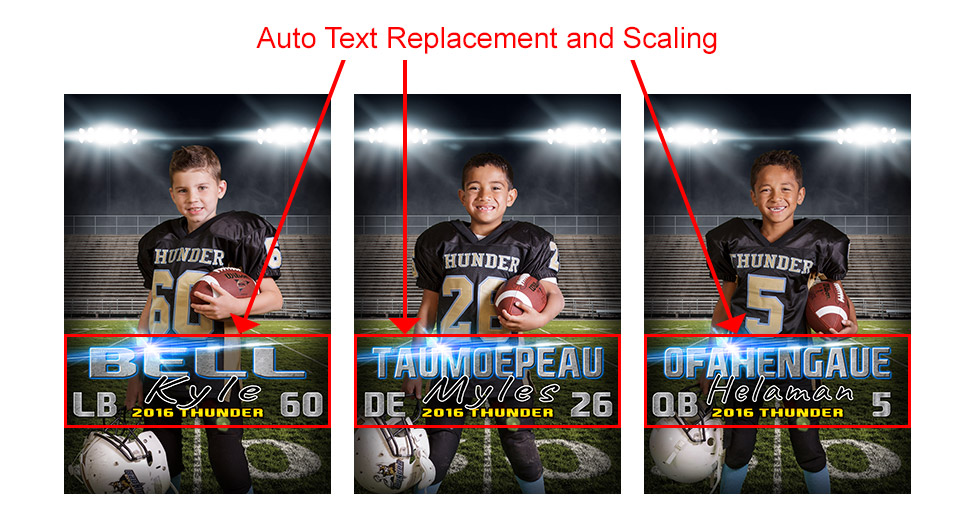 ---