The best virtual team creation software………. period!
EZ Team Builder is the world's most advanced virtual sports team creation software. It runs with any extracted images regardless of the extraction method. It has 2 modes, single/row panoramic mode and multi row mode. The multi row mode will automatically arrange the image up to 1,200 Images!
This is the biggest game changer to come to youth sports Photography in a long time. You wuill spend just minutes creating a virtual team composite instead of hours.
---
Self Adjusting Image Arrangement
This is an example of running the default settings with 2 different group sizes. Notice how the images are automatically scale to fit the template. You don't need to do anything other then press the GO BUTTON!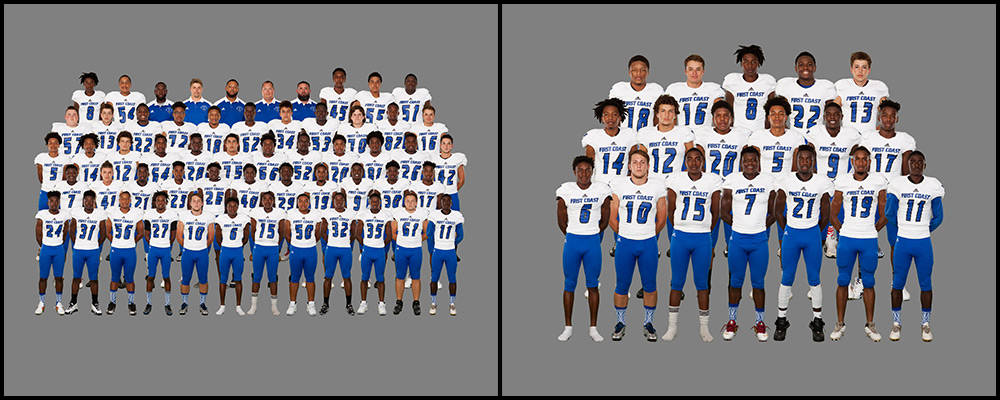 ---
Easy Spacing and Scaling Adjustments
You can customized the spacing/scaling beyond the default too. The additional adjustment are relative to the auto scaling and spacing. That mean that the same settings will work the same regardless if the template has 10 images or 1,000 images.  For example, if you want to increase the spacing a little bit to accomodate shoulder pads then those same settings will work for all of your teams regardless of the size of the team.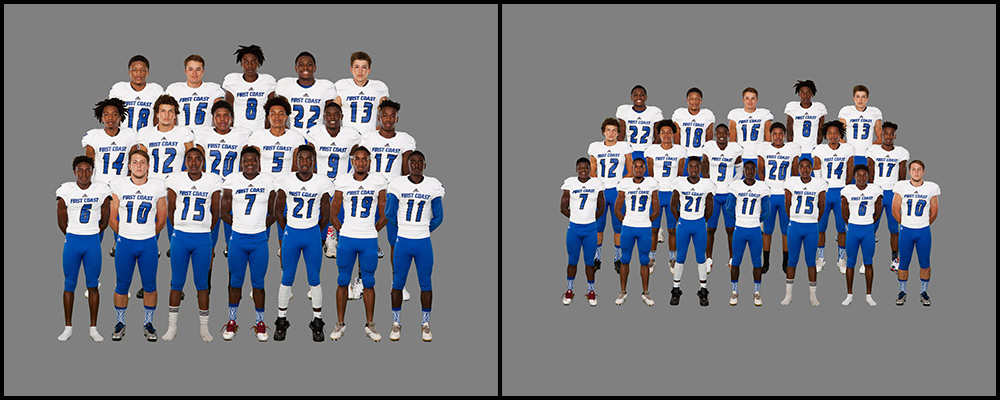 ---
Adjustable Row Spacing
The is a wide range of row spacing adjustment. The row spacing is proportional to the average face size. Therefore, auto adjusts itself to the layout regardless of the number of images.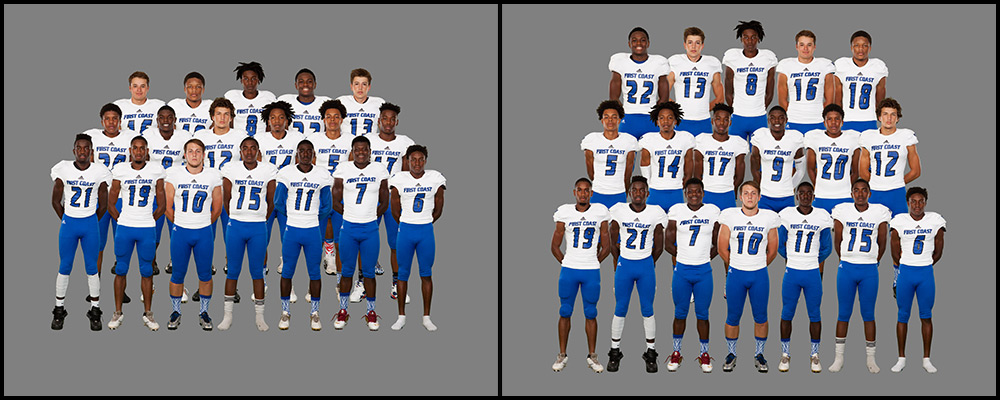 ---
Align To Feet, Face or Anywhere Between
EZ Team Builder can align to the feet to show actual height differences. It can also align to the face so the faces are all at the same height. Plus, you can have it go anywhere in between! It works as a percentage based system. So, for example, if you set it to 50% it will show 50% of the height difference and be half way between face and feet alignment.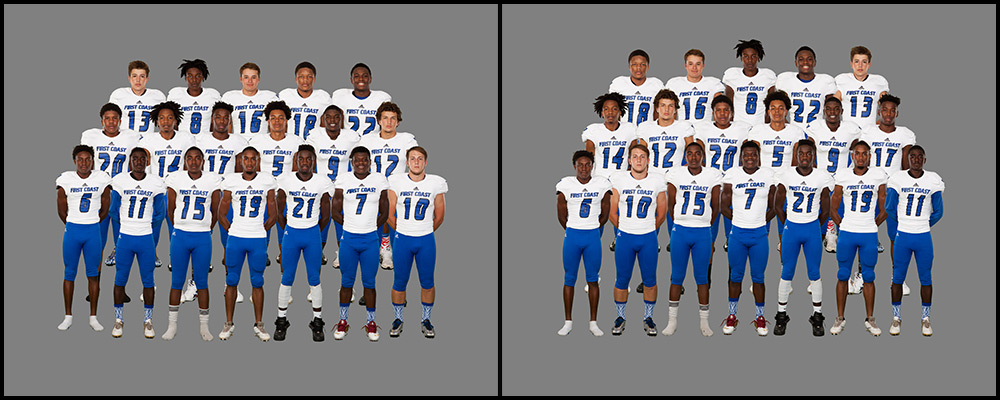 ---
Layer Organization
Each player is on it's own layers. The layers for each row are organized in layer groups. You can easily move a single image, an entire row or the entire group.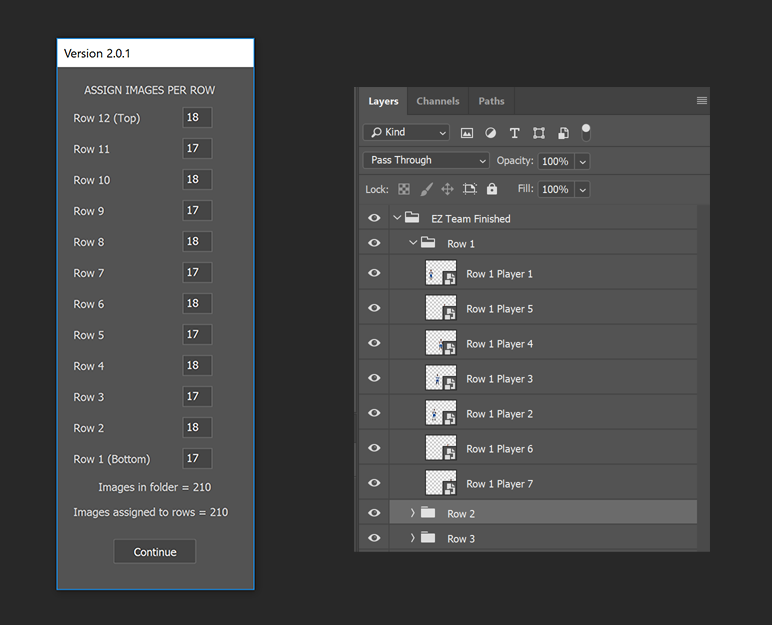 ---
Demo Video
---