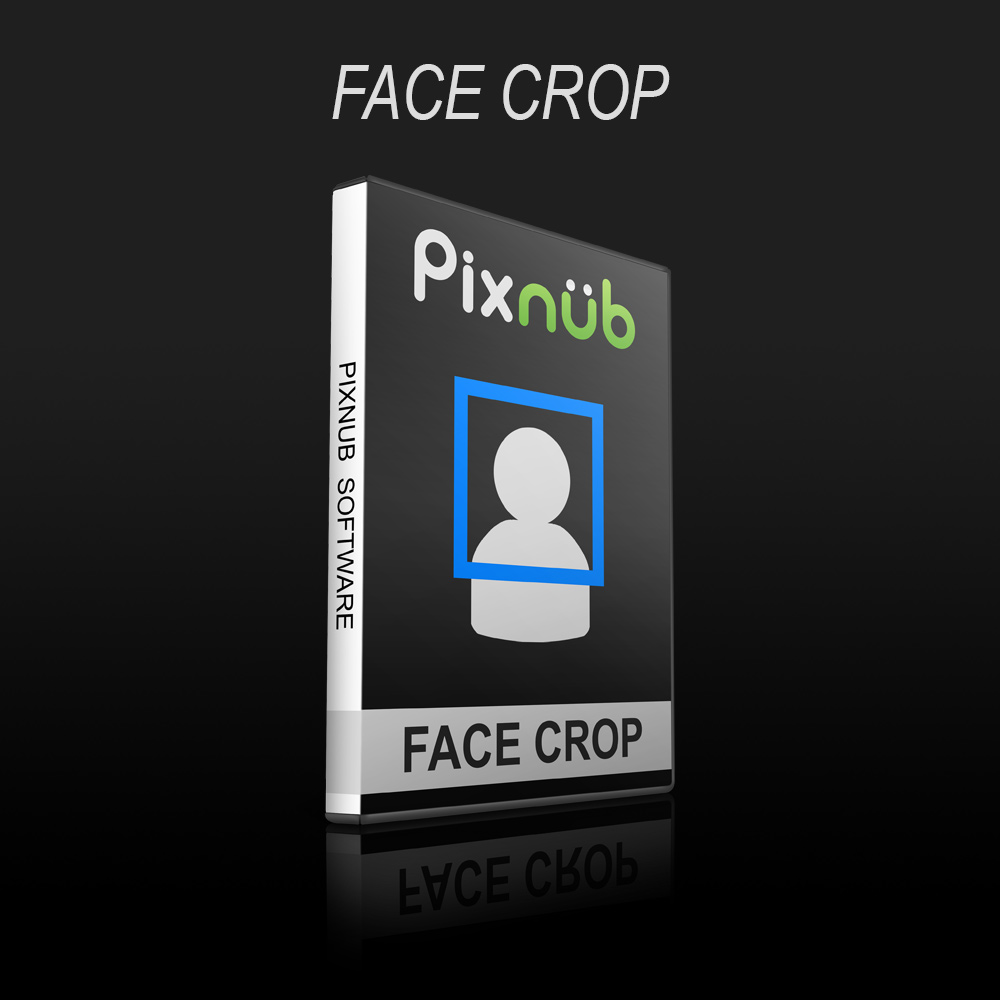 Product Details
Operating System: Windows or Mac
Photoshop Required: CC 2021 or Higher
Face Crop is available either as part of the Pixnub Platinum Subscription or as a subscription by itself.
See Subscription details here
About Face Crop
Face Crop is a face dretection batch croppign system for Photoshop. It is the ONLY software in the industry that has a true chin to top of subject algorithm. Tall hair, granduation caps, hair bows, ect. are not an issue for Face Crop.
---
Quick Demo Video
---
NEW GAME CHANGING ALGORITHM – Chin to top of subject alignment!
Face Crop 2.0 fixes a MAJOR PROBLEM with face detection auto cropping. Not being able to accurately align the top of the head when there are bows, graduation caps, tall hair, ect is a big problem that has plagued ALL face detection cropping programs. This problem is solved with Face Crop 2.0!!!!! It is the ONLY commercially available software with this particular algorithm. It will accurately align both the chin and the top of the subject which will detect the top of the hair, bow, graduation cap or anything else attached to the head that is part of the subject. The user also has the option to run the face detection alignment only (old method) because there may be times when you don't want to include hats or whatever for the crop sizing.
TEST AND COMPARE the new Face Crop algorithm to ANYTHING on the market, in ANY price range. You won't find another program that has this level of accuracy and consistency!!!
---
Create custom cropping presets and run multiple in batch
You can create an unlimited number of cropping presets. You can also run an unlimited number of presets in the same batch. You can run presets to set different crops or to crop different aspect ratios. You can create all crops for you entire pictures packages in a single batch run.
Example: 3 custom presets with different zoom/position
Example: 3 custom presets with different crop aspect ratios
---
Works with green screen or cutout images
If you shoot green screen the you can use Face Crop either before or after extracting the images. Face Crop works will work with images that have transparency and the cropping results will be identical. The batch cropping can save cutouts with transparency as PNG, TIF or PSD.
Example: Batch cropping ran before image extraction
Example: Batch cropping ran after image extraction
---
Glasses – No Problem!
Glasses don't cause issues with the face detection. Even when the glases have glare, the face detection is not a problem.
---