Sports Key Photoshop Plugin Suite
---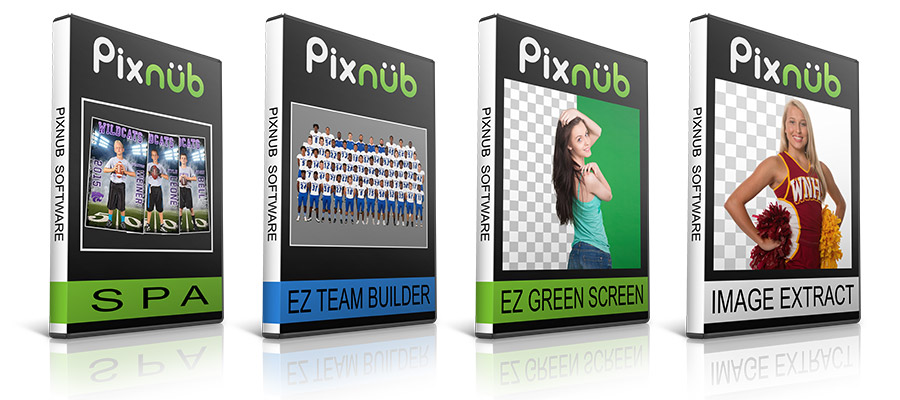 Photoshop Plugin Requirements
Photoshop CC 2019 or higher
Windows or Mac
Price: $729.96  Price: 549.99 - Save 24%
24% saving off combined plugin prices
Upgrades available - Contact for pricing
DOWNLOAD
PURCHASE LICENSE
---
Sports Key Details
Upgrade Info: You can upgrade any of your single plugins to Sports Key and only pay the price difference. Also, you may apply the Portrait Crop plugin towards the upgrade. However, if doing so, Portarit Crop will no longer be licensed as it is not included in the Sports Key. The new versions of EZ Team Builder and Sports Photo Automation don't require Portrait Crop for the face detection because the code for that is now built directly into the plugins. Contact Us for more information.
Sports Key is a lifetime serial number for our 4 Photoshop plugins that are useful for sports teams and individual photography. The included plugins are EZ Green Screen, Sports Photo Automation, EZ Team Builder, and Image Extract. Any new sports program devlopment will be added to just these 4 plugins so you will always have everything you need for sports T&I.
Licensing and System Requirements:
Licensing: Since our products are Photoshop plugins, our licensing is set to match exactly how Photoshop licensing works. Each license key can be installed on 2 computers. It can be 1 PC and 1 Mac if you choose, or 2 of the same. You can also transfer the license when you switch to a new computer.